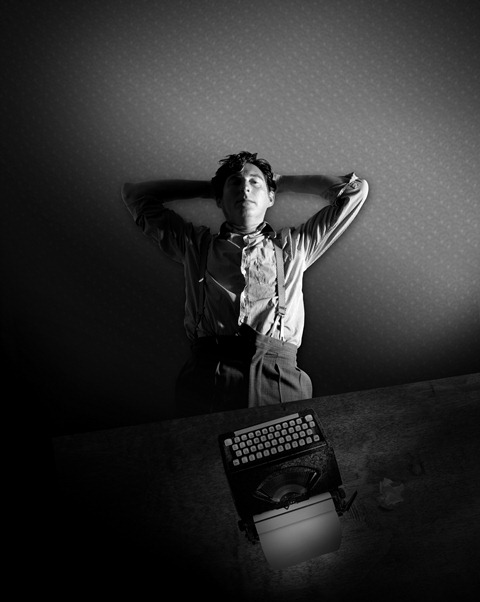 Adrian Dunbar growls and lilts with mesmerizing aplomb as The Lyric Theatre bring their hit Brendan At The Chelsea to Project Arts Centre this week. The play tells of national treasure Brendan Behan's stay at the legendary Chelsea Hotel in New York City, near imprisoned in his hotel room writing what would eventually become Brendan Behan's New York. It chronicles his failed attempt to leave his wife Beatrice, his battle with alcoholism and coping with the spotlight following The Hostage's massive Broadway success.
Dunbar, who also directs, is a treat: the audience eat from his hand as he delights as the lyrical stage Irishman, but his high spirited high jinks are frequently undercut as quiet moments of sorrow permeate the production. Both bawdy entertainer and troubled artist, Dunbar manages to balance the two while oozing empathy and avoiding  stereotype. Samantha Pearl and the rest of the cast bring as much heart and gusto as they can but this is, without a doubt, Mr. Behan's show.
As Brendan's story unwinds and he begins to lose his grip on the line between fantasy and the real, so too the veneer of naturalism suggested by Stuart Marshall's detailed set begins to break down. The hotel room becomes a playground of Behan's memories, transforming from New York bars and dance floors to lobby elevators and hospital rooms. Behan's downward spiral is also captured structurally within the piece, in the ensemble's shifting in and out of characters and its staggered back and forth – from present to past to dreams and hallucinations and back again. Much like Behan himself, this play is deceptive: it appears to be a bawdy, nostalgic tribute to a literary hero and yet it seems  to mourn the troubles of an entire nation.
Gillian Greer